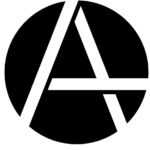 TRICHONAS ARCHITECTURE
About the Company
Trichonas Architecture is an Award-winning architectural studio, founded in 2011.
Based in Mytilene it operates nationally and abroad. Projects cover a broad range including Residential buildings, Hotels, Offices, Retail, Industrial and Mixed Use buildings.
​Our mission is to deliver exceptional design ideas and solutions for our clients through the creative blending of human needs, environmental stewardship, value creation, science and art.
Our design solutions result from a collaborative process that encourages multidisciplinary professional teams to research alternatives, share knowledge and imagine new ways to solve the challenges of the built environment.