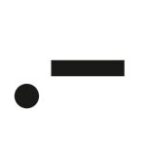 Thedashingdesigners
About the Company
The Dashing Designers is an architectural and interior design studio, based in Athens.
Our team consists of individuals with diverse professional backgrounds. We view this diversity as a strength and source to original ideas. Our projects are shaped organically through collaboration both within our team and with our clients.
Our inspiration is space and everything that it comprises: people, memories, materials, forms. They all tell us a story that we put to life. Contextualization and the creation of links with the physical world drives our motivation and cultivates our thought process.
Our singularity lies in the plurality of expressions that the project's central idea can take: far from stopping at one level of interior designing, we are able to articulate this idea into a building, interiors, furnitures, and light fixtures. This contributes to the wholeness of the project and the  customization of every single part of it.
Our goal is to capture the client's vision and needs, and to help transform it into something both highly functional and of high end aesthetics. The success of our work is inherently intertwined with the full satisfaction of our customers.