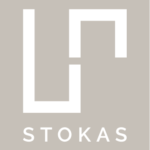 Stokas Design & Construction
About the Company
Founded in 1997, Stokas Construction constitutes the realisation of the Yagos Stokas vision for creating an innovative company that provides unparallel services in the fields of Architectural Design, Building Construction, Interior Design, Renovation, Reconstruction, Land Contractual Consideration and Land-for-Home Utilisation.
From its very first steps, Stokas Construction was developed to set the baseline, as a pioneer of the field, undertaking the design, supervision and construction of homes, hotels and industrial projects. Today the company collaborates with Individuals and Investors, constantly developing a wide domestic and international customer base.
The company's philosophy, behind every the creation and construction, remains unchanged over time and evolves, defining the uniqueness of the result. That is why each project constitutes a unique personal challenge, which presupposes absolute dedication, from the conception of the idea to the completion of its implementation, and ends in personal pride for the final result.