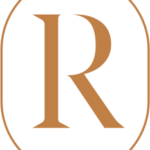 Sissy Raptopoulou Architecture & Interiors
About the Company
Sissy Raptopoulou Architecture & Interiors was founded in 1985 by Sissy Raptopoulou.
For more than 30 years we have built a reputation for delivering world class interior architecture and design. Our dynamic team of architects and interior designers is dedicated in creating unique, fuctional, artistic and aesthetically elevated spaces.
Based in Glyfada, Athens, our home-like design studio encourages a collaborative approach to design and unrestrained expression in design and inspiration.
Our projects include high-end hotels, housing, restaurants, offices and bars, as well as interior and exterior constructions, constituting a large and diverse portfolio.
Our expertise in the hospitality sector, in particular, involves more than design. We are committed to a holistic, multiple-aspect approach. We compose the thematic concept inspired – first and foremost – by the space, the sense of place and its philosophy. We create warm, hospitable and functional spaces with continuity and flair, focusing on detail.
Our projects are works-in-progress even post completion, as our main goal is to offer and respond to a dynamic and ever-changing ambience in interior spaces.