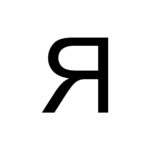 RKITEKTS
About the Company
RKITEKTS, architectural practice was founded in 2000.
Based on previous experience on both fields of project study and construction administration obtained in a variety of projects in terms of volume, type, use, and construction methodology, RKITEKTS were founded visualizing a "multidisciplinary birth" of architectural projects. Spaces and structures could be developed through a vast yet analyzed and thorough collaboration between owners, architects, engineers, designers, artists, planners, thinkers and constructors all of whom play an important role in the successful completion of a project.
RKITEKTS' main field of interest is the in-depth approach to designing independent of the scale of the project. Rethinking and redefining even the smallest details of our constructed world through a sustainable, energy protective point of view are a way we think we should live by.
Our project list includes single family houses, urban and suburban complexes, restoration of listed buildings, hotel renovations, commercial and office buildings, art galleries, shops, fashion shows, interior designs as well as furniture designs.