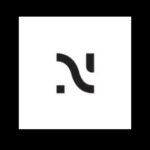 NELLY SFAKIANAKI
About the Company
Nelly Sfakianaki, based in Athens, Greece, sets quality standards for enriching contemporary living.
Her work ranges from building construction (planning and design) to interior design and tailor made furniture to create a complete and unique spatial experience.
Critical themes in her work is the emphasis on light as a distinctive material and the in-between space that becomes the protagonist of the design narrative. Her designs is a play between light and shadow.
Constantly challenging creativity and the potential of both traditional and innovative materials, Nelly Sfakianaki aims not in providing architectural solutions but instead using architectural design as the radical tool to create a vibrant dialogue between the user and the space.