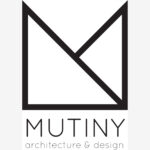 MUTINY architecture&design
About the Company
Mutiny architecture and design is an architecture practice based in Athens, Greece, formed by architects Manos Gogoulis, Manos Karavasilis and Apostolos Kyteas. Driven by the motto: "Life is too vivid to be spent in boring spaces", the "mutineers" aim to produce contemporary architecture with character.
Mutiny focuses on architectural design and project realization. The agenda includes residential projects, renovations, space transformations, design of commercial spaces and product design (furniture or decorative objects). Every project is divided in different phases in order to control the creative process of design and organize the practical aspects of realization.
The foundation stone of Mutiny is the idea that every space is unique, as its creators and inhabitants.