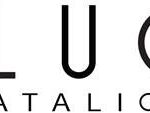 LUCE ATALIOTIS LTD
About the Company
Established in 1993 in Cyprus, as a continuation of the family business N.K.Ataliotis Lighting Ltd, totaling over 50 years of experience, the company has developed into a leading provider of Professional Lighting Solutions.
Representing some of the world leading manufacturers, it has built a reputation of high quality, consistency and after sales support for all key market segments, satisfying the very-diversified needs of lighting designers, architects, building contractors, government institutions, corporate clients and Individual home owners.
Being in a market where, beyond technology, aspects such us cultural and sentimental effects are crucial, Luce Ataliotis approaches each and every project, regardless of size, with a distinct care and passion on how to maximize the "Light Effects" so as to bring out the best of every structural design.