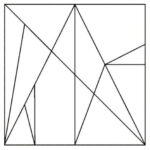 Loculus Design Architecture Studio
About the Company
Loculus Design is an Athens-based design practice founded on the ideas that architecture can serve as a bridge between nature, culture and people.
The mission of Loculus Design team is to create inspiring environments which have a positive effect on people's lives.
Sunlight, sounds, odours, views, night sky and the limits among them are in the core of firm's philosophy.