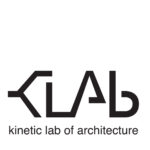 KLAB architecture
About the Company
KLAB architecture (kinetic lab of architecture), was founded in 2001 by Konstantinos Labrinopoulos. It is an international group of highly qualified and motivated architects who seek opportunities to create unique and intriguing urban events. Being a multicultural team, KLAB architecture is able to deal with a diverse field of projects, from large planning schemes to the completion of detailed technical drawings for specialised solutions. Such practice is at the forefront of contemporary international architectural design.
KLAB architecture finds inspiration in the interconnection and juxtaposition of everyday things in life. It combines the ephemeral with the diachronic, the classic with the modern,
natural with artificial, large and small scales, conventional and experimental materials.
The aspiration of KLAB architecture has always been: to create as artists and to implement as scientists. Freedom of inspiration, originality in design and strict project implementation are the principles that drive the office's continuous development.
Everyday research is integral to high-quality innovative and functional design. Every client is unique and poses a new and interesting challenge for the office members, who engage in an active dialogue with the client at every stage of the building process. Every project is tailor-made to the requirements and aspirations of the client.
KLAB architecture aims to produce high-quality architecture that broadens the mind and expands the potential of the architectural practice through unique approaches.
KLAB architecture is from 2010 operating both in U.K with an office in London.
KLAB architecture work has been published widely in architectural magazines and books internationally. Notably, in August 2008, KLAB architecture achieved international recognition when Wallpaper magazine included it among the most upcoming architectural firms in the world in its 2008 Design Directory.
In 2011 KLab architecture won the prestigious award best commercial project 2011 for Placebo pharmacy at X International Awards organized by the publishing company Salonpress and Russian Domus edition.
In 2014 apartment building "urban stripes" by KLab was nominated for the prestigious Mies Van Der Rohe award, and it was shortlisted for the best residential building in Greece.
In 2018 Public Nursery in Glyfada was nominated for the Mies Van Der Rohe award, and got a distinction from Helllenic Institute of Architecture and from the Domes magazine awards where it received both a distinction for the best new building and also the Peers award for the best new building.