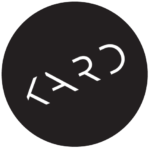 KARD Architects
About the Company
KARD Architects is a brand based  in Thessaloniki, Greece,  with more than 20 years of architectural and planning experience in almost every sector of private and public development.
Our expertise pertains to every level of architectural design, from urban planning and environmental development projects to retail and branding, and even to furniture design.
The last 4 years we have made a substantial development in interior design with interior awards almost every year. The office achieved successful collaborations with several public authorities, municipalities, and prefectural authorities in large scale projects as well as small ones, master plans, urban design projects, and public spaces and regenerations. Our portfolio includes a variety of awarded private projects thanks to a successful design process and collaboration with private sector.