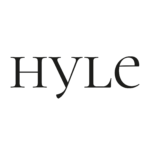 HYLE design studio
About the Company
HYLE is an Athens-based creative studio specializing in architecture, interior design and styling, founded by Ileana Vlassopoulou in 2020.
Driven by the desire for creation and appreciation of materiality, HYLE's intention is to narrate each project uniquely; it respects authenticity and owns a fresh approach to aesthetics.
The studio is inspired by creating harmonious places that respect both the context and the clients' needs. Honesty, clarity and sensibility are key values of its identity and design approach. As a small studio, HYLE values close-knit relationships with clients and collaborators, and embraces challenges that inspire clever and sophisticated outcomes.
HYLE design studio produces private projects in the residential, hospitality, retail and workplace sectors, and engages creatively in all stages of the design process, from initial concept to on-site services and construction.