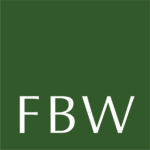 FBW Urbanists + Architects
About the Company
Founded in 1993, the architect partnership was formed by the Dutch architects Folkers and Van Buiten after working for several years in Africa. In 1995, the British structural engineer Geoff Wilks joined the association with the agency henceforth called FBW. Though the number of commissions in the Netherlands grew, the agency was still chiefly active in Africa. After 2000, Geoff Wilks becomes chairman of the FBW Group with offices in Kampala, Nairobi, Kigali and Manchester. Paul Moores leads FBW in Africa. Belinda van Buiten and Antoni Folkers continue in both Africa and the Netherlands as FBW architects.
Today, the team of FBW Architects NL consists of five professionals of different nationalities. Together, they have delivered a diverse and award-winning body of work, whilst retaining a working method that enables built, social and research based work at a variety of scales.
Multidisciplinary, research and experience based
We form a multidisciplinary team that strives to challenge and expand the boundaries of architecture and urban space. Through our multinational background and wide palette of projects, we have accumulated a lot of experience and established a broad and trusted network of collaborators and professionals worldwide to deliver good quality projects, from designers to engineers and contractors. However, we continuously broaden our outlook towards developing appropriate and innovative responses through comprehensive research and experimentation taking inspiration from both African and European lifestyles.
Sustainable and green outset
We believe in creating designs that increase human sensitivity, meaning and responsibility towards our natural and built environment. This means we place high value in designing environmentally sustainable through working with the landscape, integrating green and using materials inherent to the location and history of a place.
Open dialogue
Our plans develop in close dialogue with the client and society. Our role, therefore, is never explicit, but instead based on customisation and a balance between control and participation. We are passionate builders that work with local parties, and contribute to the success of a plan together with good patronage.
Context sensitive
We utilize strategic and experimental design methods that interpret the conditions of the site and its users in innovative and transparent terms.
We aim to create designs with a powerful identity, strongly related to the specific context, but also resilient and open enough to respond to uncertain futures. We believe that through uncovering the hidden qualities in the culture and background of a place a more resilient and sustainable design can be established.