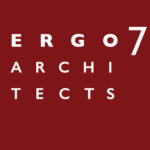 ERGO 7 ARCHITECTS
About the Company
ERGO 7 ARCHITECTS is an Athens based architectural firm founded in 1987 and providing since then quality planning, architectural, design and consulting services to corporate clients, visionary developers and exclusive private clients in Greece, Cyprus and Europe.
Our design philosophy is to envision, design and create spaces that will be valued as fully functional and timeless 'built environments'.  With projects varying from residential complexes and exclusive housing to corporate, offices and bank design to interiors and green spaces, our areas of expertise are corporate architectural identities, building typologies and various developments.
Our team is welcoming creative architects that like to think 'out of the box' and would like to develop in a creative work environment in the heart of Athens.