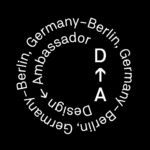 Design Ambassador Recruiting
About the Company
Design Ambassador is a Communication, PR, Events and Consulting Agency with main focus in Architecture and Design. We are experts in professional matchmaking. We bring the best creatives in dialogue with the most extrovert and ambitious brands. We work for a demanding clientele, building strong and lasting relationships and we help ambitious companies become successful. We also advise architects and designers, define their unique creative voice.
We are the creators of Archisearch.gr & Archisearch Jobs and from this profile we post job positions for some of the leading Architecture & Design Practices in Greece & Abroad through our RECRUITING SERVICES.
If you are an Architect, a Designer, a Civil Engineer, an Interior Designer, an Industrial Designer, an Administrative person looking for a job as Office Manager, a Sales Person who loves working with architects and Designers, then please create a profile, upload your cv here and contact us to get you a position in some of the leading architecture and design practices or Corporations or Retailers working with Architects.