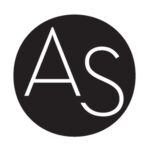 ASlight Lighting Design Studio
About the Company
ASlight is an award winning team of independent lighting designers, founded by Anna Sbokou in 2009 in London. In 2014 the Athens studio was also established.
The team is made of 6 permanent members and 5 external collaborator of various specialization in lighting design and lighting related sectors.
Completed works includes high profile exhibitions, leisure, high-end hospitality, commercial, exterior and residential projects, all around the world.
In full support of the spirit of collaboration, ASlight also frequently participates in international lighting design teams as external consultant.