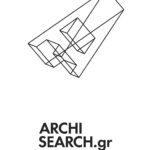 ARCHISEARCH.gr
About the Company
ARCHISEARCH.GR is the leading Greek Magazine for Architecture & Design.
It investigates, selects and presents projects that deal with various aspects of architecture throughout the world. Taking the role of an unconventional research tool, it seeks present and future cultural evolution through architecture, as well as the possible exchange with design, art, graphics and green/eco design. It poses questions aiming to provoke new thoughts and approaches. It has a vivid interest in experimentation and validation, whilst it underlines the wealth that lies within the coexistence of diverse ideas.
It focuses on issues relating to the built (and often unbuilt) architectural context and its parameters; from the social benefits of a project and its contribution to the urban area, to its ambiance and construction materiality. It promotes the connection between society and architectural production and explores the ways through which architecture urges us to interact with the social and natural context.
Job Positions