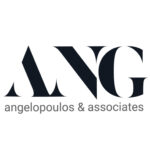 ANG angelopoulos & associates
About the Company
ANG angelopoulos & associates is an architectural office based both in Athens and the islands of Paros and Adiparos.
Our external partners include structural and M/E engineers, lighting and landscape consultants, FF&E suppliers, graphic designers, property management teams and contractors.
The projects we specialize in and dedicate most of our resources are private residences for both personal and rental use, as well as hotels.
Our clients' nationality varies since the two islands we mainly operate are a global destination both for leisure and investments.
We believe that the process of design should be a dialog between our team and the people who will eventually use the spaces created, either as direct clients or future occupants through rentals and hotels.
Job Positions