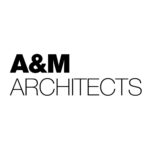 A&M Architects
About the Company
Founded by Michael Mavroleon and Andy Alexiades in 1982, the A&M Group was the outcome of their mutual aspiration, marking the end of their studies in the US and the new professional beginning in Greece. With main vision to deliver Total Design covering all aspects of a project, A&M created a group of key players offering architecture, design, and consulting services with emphasis on new Computer Technologies and Energy efficient applications.
Over the years, A&M grew to house all project related services under one roof including architectural, interior, and graphic design, engineering, project and construction management, either on a stand-alone or an integrated basis. With "Building Relationships" as a driver philosophy since the beginning, A&M created strong and long-term bonds with prestigious clients and international corporations, key players in the current market. Since its inception, A&M has maintained its multidisciplinary and integrated approach across its projects while the collaborative nature between A&M's different disciplines became the unique value offered by A&M to various projects and clients.
After almost 40 years of providing turnkey solutions and expertise to undertake international complex projects, A&M has physical presence in Southern & Eastern Europe and Middle East while keeps growing relationships across the world. A&M's project experience spans from Hospitality Developments, Residential & Commercial Buildings as well as Corporate Workplaces.
Today, A&M's team has 65 members with a unique culture. The firm has based its values in honesty, trust and transparency, with the main goal to keep building relationships and design new experiences, while challenging and cultivating new opportunities.