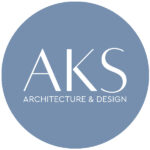 AKS ARCHITECTS
About the Company
AKS Architects is a new company established in 2021 by Alexia Komninou Souris (University of Cape Town, M Arch & B Tech).
After having worked at SAOTA for a number of years on high end residential & commercial projects around Europe, Africa & India she decided to start her own venture. AKS Architects has a range of single & multi-residential projects based in Corfu, Athens & Chios.
The project stages range from Inception to project Completion, with a core focus on creating good & purposeful design. Team collaborators such as interior architects, graphic designers & engineers are involved throughout the processes resulting in a dynamic workplace, both on site & in the studio.