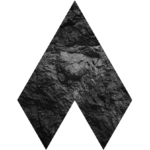 ADD Architecture Studio
About the Company
ADD
is an Architecture and Design Studio based in Athens, Greece focusing on creating spatial experiences through the design of buildings, interior spaces and objects. ADD's hands-on approach involves careful selection of materials and unique use of light in all its forms so as to infuse atmosphere to the three-dimensional space. ADD perceive each project as an exquisite opportunity to discover latent potential which fits the programmatic senario, spanning from showrooms to concept-stores and from residences to dedicated furniture.
​ADD is a member of IDC (International Design Club) and IAD (International Association of Designers).
ADD is inspired and driven by the vision of an holistic type of architectural office engaging with the full spectrum of design-oriented strategies and solutions.