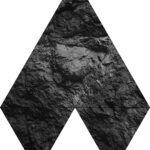 ADD ARCHITECTURE STUDIO
About the Company
ADD apply a holistic approach in each project, combining
Architectural Design, Light Design and Interior Design from the earliest stages of design, resulting into a coherent final result with strong and recognizable visual identity.
ADD's hands-on approach involves careful selection of materials and unique use of light in all its forms so as to infuse atmosphere to the three-dimensional space.
ADD perceive each project as an exquisite opportunity to discover latent potential which fits the programmatic scenario, spanning from showrooms to concept-stores and from residences to dedicated furniture.
Prior to founding ADD Architecture Studio, Argyris Chronopoulos and Dionysis Koutsioumaris have served as members of numerous prestigious architecture offices. They have both been members of Kokkinou Kourkoulas Architects & Associates throughout the years 2013-2016.
They have gathered experience in small and large scale projects spanning from museums, schools, office buildings to private residential projects.
ADD's vision is clear:
The production of high-level design, through attention to detail and credibility, which serves both their clients and their practice to thrive .ADD is a member of IDC (International Design Club) and IAD (International Association of Designers).
Job Positions