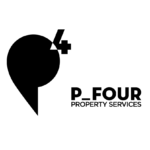 P4 SYMVOULEFTIKI TECHNIKI IKE
About the Company
P_Four is a Greek owned company with a dedicated team from diverse backgrounds who approach property services from varying perspectives.
For us Architecture and Design are much more than a service. We firmly believe that the quality and execution of architectural design elevates the way we experience and enjoy our lives. We design buildings for a wide variety of clients, locations and uses; While intelligently and sustainably responding to the specifics of the client's site needs of their possible users.
Our team provides high quality design and strategic advice to clients based on innovation and flexibility within our clients' schedule and timeline. Our architectural design services start from concept design stage to construction supervision. Our design skills also include interior design, urban design and landscape design.
Everyday research is integral to high-quality innovative and functional design. Every client is unique and poses a new and interesting challenge for our design and project management team.  Our colleagues have the knowledge and experience to execute the clients vision while engaging in active dialogue with them at every stage of the building process. Every project is tailor – made to the requirements and aspirations of the client.
The company offers property investment proposals accompanied with legal services and consultancy, architecture & design, construction and project management. We hold chartered status in our fields, and have extensive knowledge and experience in managing, directing and monitoring both small and large scale projects.
The variety of projects we undertake vary in size and scope but are always completed with our clients in mind. Projects are executed with the highest quality in design and aesthetics, while also taking into account the clients' needs in order to meet desired timelines.
Our goal is to meet project objectives and provide our clients full scale solutions for every aspect concerning their current and future real estate investments. We help our clients realize their visions as stress-free as possible by ensuring we will be their only point of contact, leaving all the work and hardship to us.
Our clients can either benefit from our full package of services or by utilizing any individual service we provide according to their needs and purpose.
P_Four operates nationally in Greece